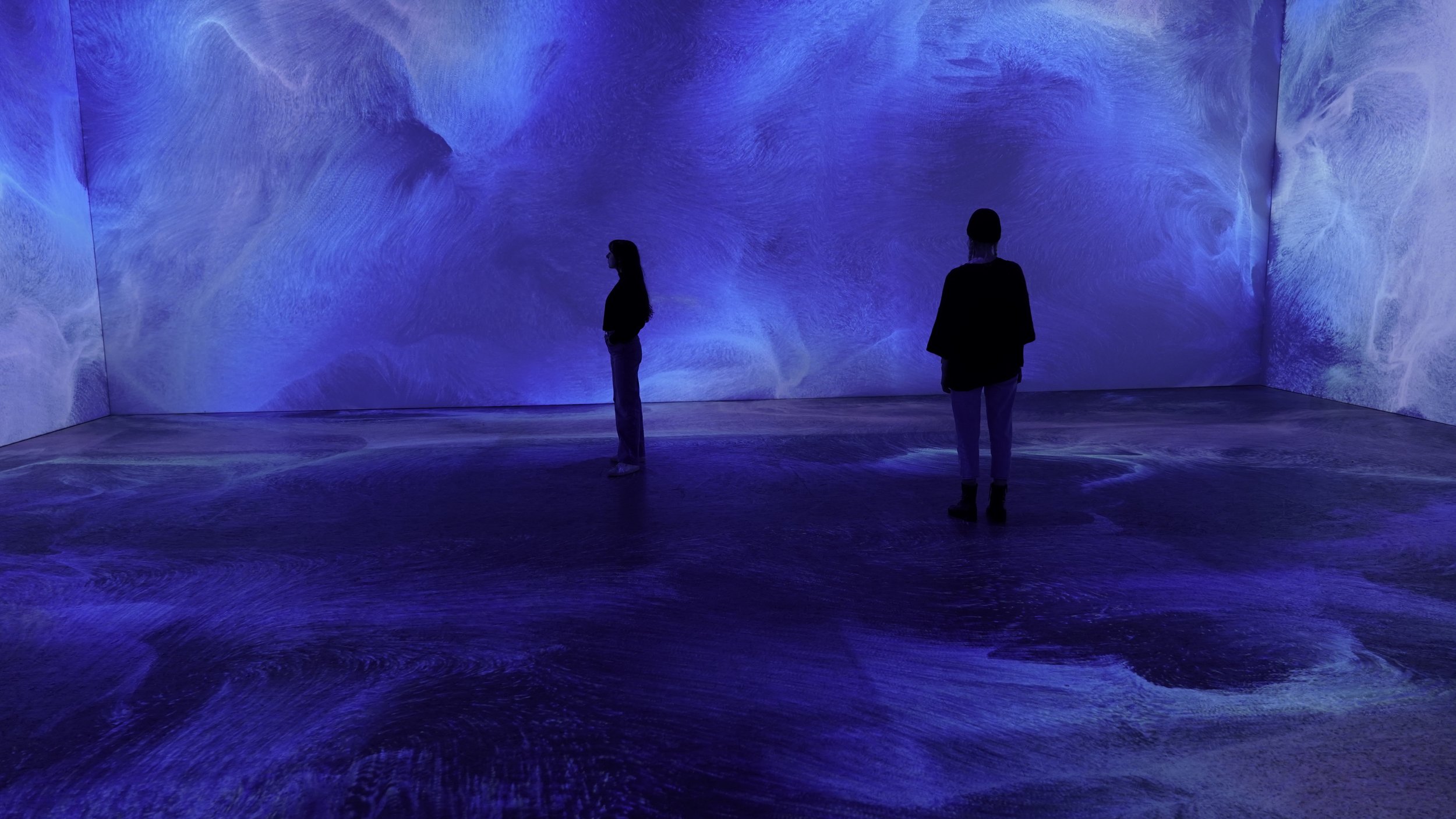 Desilence, a multidisciplinary duo comprising Tatiana Halbach and Søren Christensen, has established themselves as a prominent force in Barcelona's vibrant visual arts community. With a focus on live visuals, visual scenography, and video mapping, Desilence creates immersive experiences that blend digital design with physical spaces. Their unique approach has garnered them recognition and collaborations in various artistic realms, from music to fashion and theater. By seamlessly combining shapes, textures, and colors, Desilence has created a distinctive signature style that captivates audiences and elevates cultural events in the city.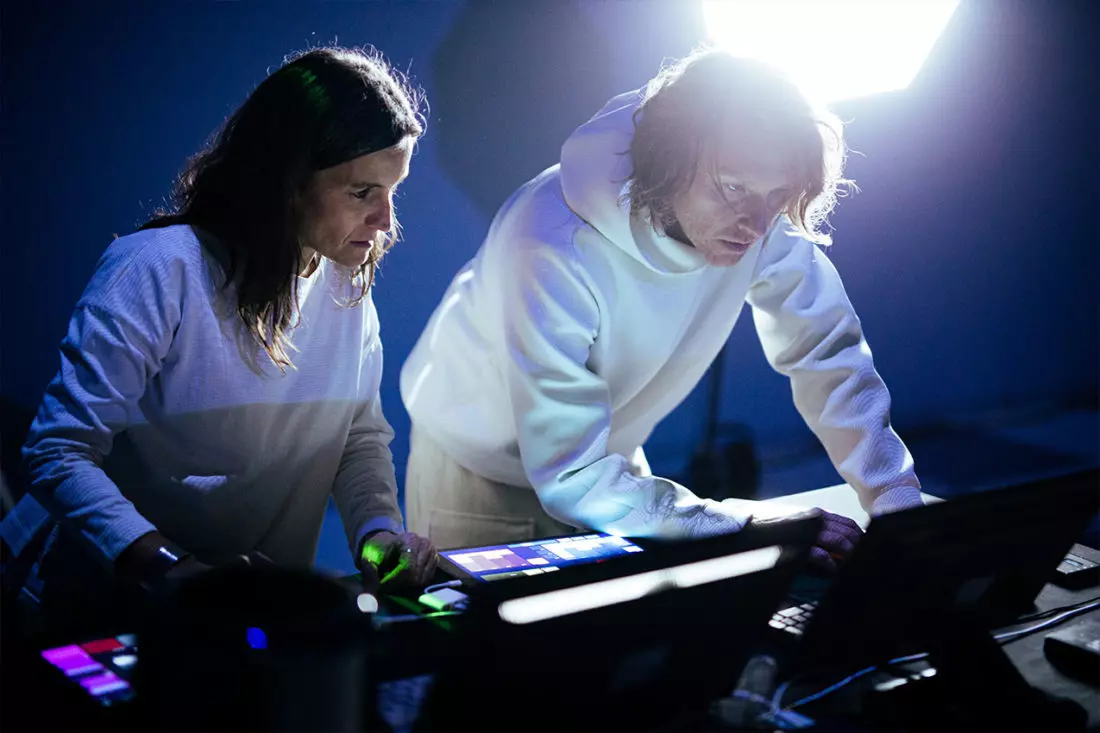 Since 2005, Tatiana and Søren have been collaborating under the name Desilence, a formidable duo specializing in digital art and motion graphics and constantly pushing the boundaries of visual creativity.
Together, they have mastered the art of creating visually captivating displays that transcend traditional screens. With an expertise extending to sound design and music, the studio has become synonymous with innovation, technical precision, and artistic excellence.
Tatiana and Søren's passion for research and exploration, coupled with their unwavering dedication to their craft, have propelled them to the forefront of the digital arts scene.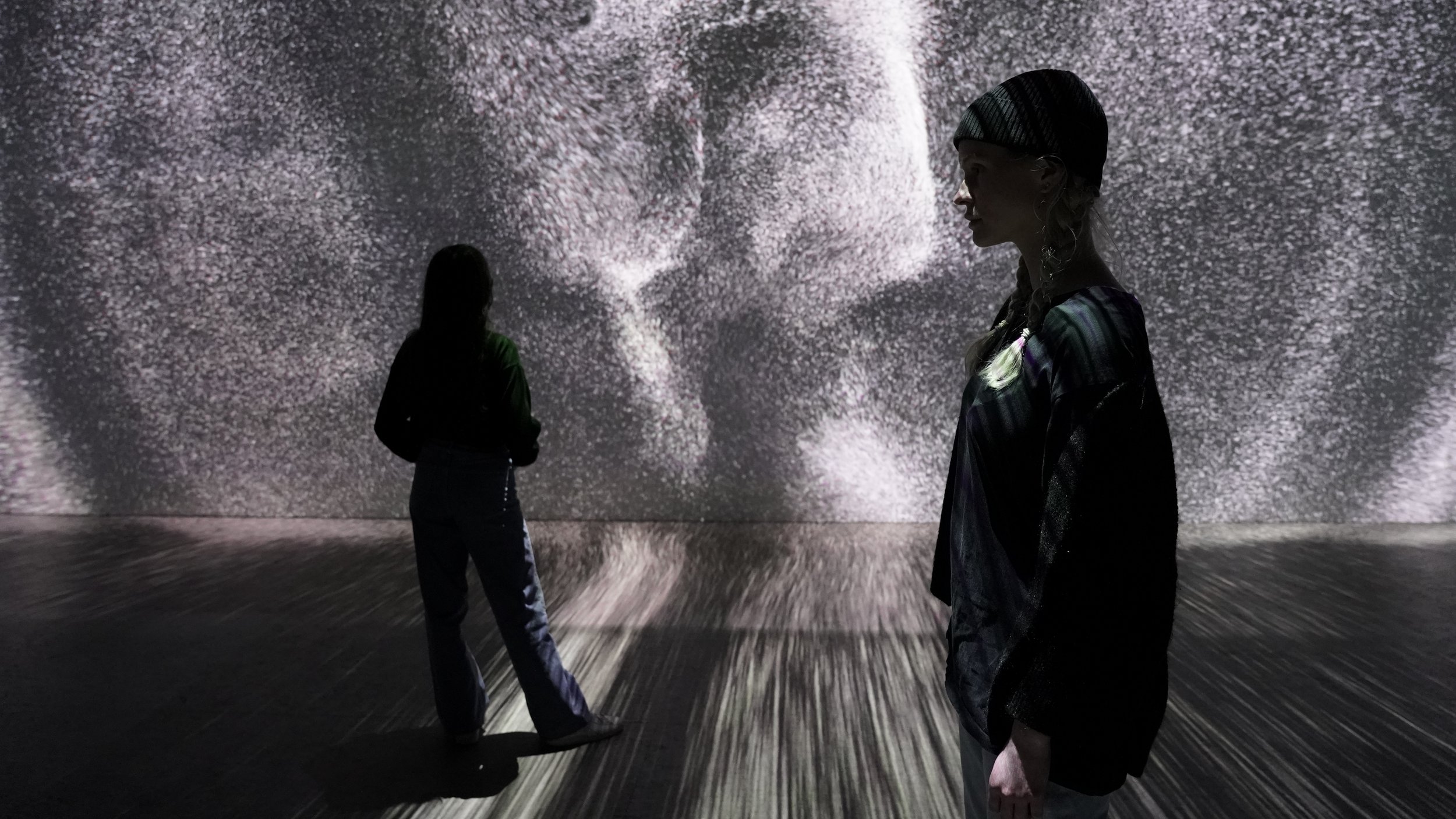 When asked about their studio and team dynamics, Tatiana and Søren described their journey with various technologies, including motion trackers and real-time 3D engines, as they sought to create captivating experiences. 
Desilence's artistic journey has been marked by experimentation and a relentless pursuit of their vision. Their focus on visuals, "almost always combined with sound design and music", creates immersive experiences for their audiences.
Tatiana and Søren expressed their love for Barcelona, a city that offers inspiration and a vibrant atmosphere for digital artists like themselves. "Barcelona is life", he celebrates. They appreciate the city's "architectural and design richness, as well as its proximity to the ocean and mountains". Barcelona provides the perfect balance between urban life and access to nature, making it "an ideal city for their creative pursuits".
Desilence's favorite spot in Barcelona lies slightly outside the city center—Collserola. Although they previously resided in the heart of the city, they now appreciate the tranquility and natural surroundings. Located in the mountains, it offers a unique perspective of Barcelona while providing a peaceful working environment. "With clean air, the harmonious sounds of birdsong, and a close proximity to the city center", as Tatiana highlights, Collserola combines the best of both worlds for the creative duo.
Desilence's work extends beyond commercial projects. They have a particular affinity for live visuals in music and theater. They value the ability to create unique experiences in real time, where they can synchronize visuals with performers and engage audiences in mesmerising ways.
As experienced artists in the industry, Tatiana and Søren offered advice to newcomers: "embrace experimentation, find your own style, and stay true to your passion". They emphasized the importance of exploring new software, moving beyond tutorials, and developing a distinct artistic voice.